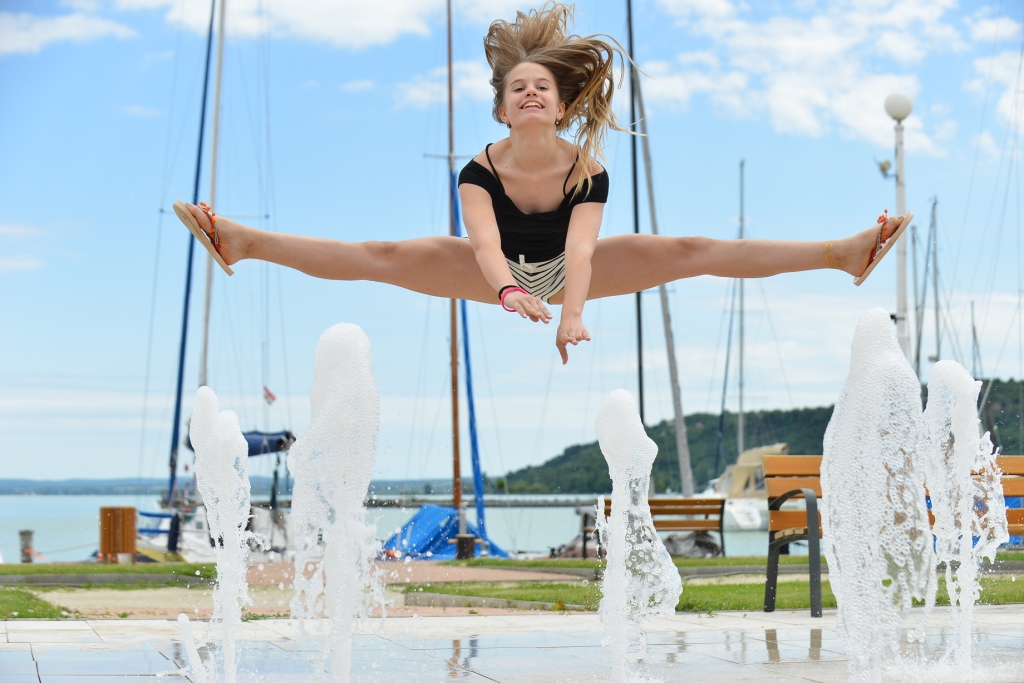 The second day at the camp of the Budapest British International Academy was just as exciting as the first day.
After the kids arrived at the port by bike, we checked the boats: we learned the parts of them, how to assembly them and also the movement of tacking. The more experienced kids were quite comfortable aboard! We ate wurstlers for snack to have energy to go to the water.
The cloudy weather made us to stay inside the port, we put two catamarans and a monohull on the water to practice capsizing. After everyone learned how to recover a capsized boat, get tired and wet, we got lunch ashore. The menu was frankfurter soup and pea pottage with meatloaf.
We do not go to the water with full tummy, so we had some free time after lunch. Then we get back to the water: there was a swimming contest and a SUP contest, where the winner got a chocolate! Since today the sun did not shine too much, we got ashore, got dry and played a few forty-forty games. We were very hungry at that time and the snack did not disappoint us: we got rice pudding with chocolate topping! The last surprise of the day was that we took the kids home by motorboats!
Photo: Renata Liszi