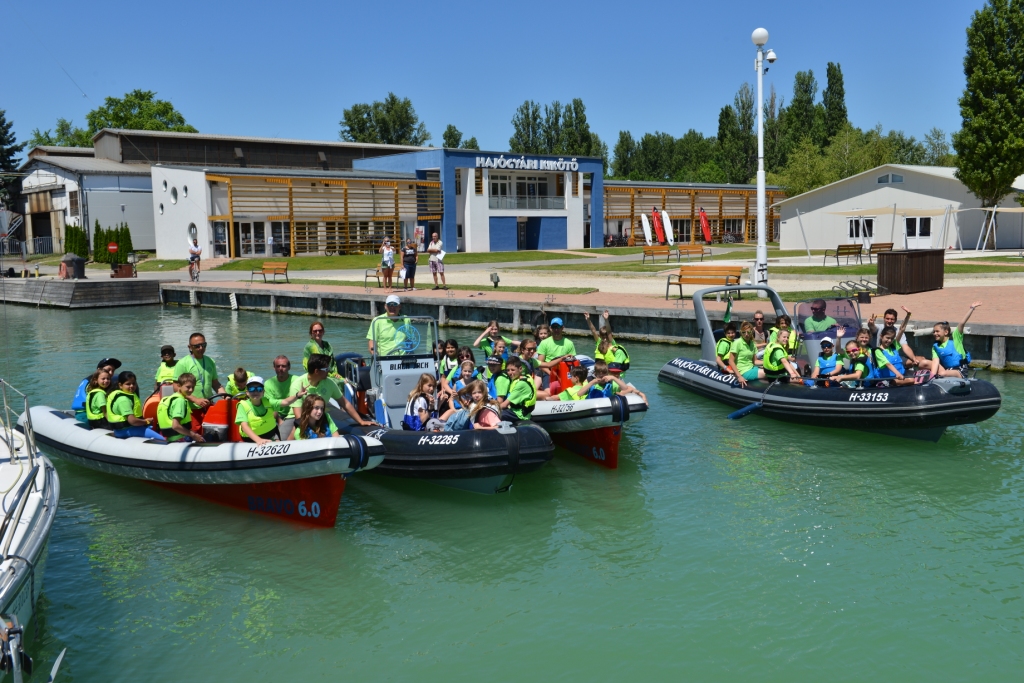 At the last day of the BBIA camp every kids dream came true! As we had only a half day, we had to make a compact program.
After arriving we taught them a few sailing knots and they got little ropes for bracelets. Let's forget the vegetable strudel for snack, because we got chocolate filled croissants on the water. Because we went to the water and took everything we had: catamarans, monohull, SUP boards, motorboats and the floating island. So the kids could occupy the toys they wanted and everybody had wonderful time playing in the water! Soon lunchtime came, so we went ashore, changed to dry clothes and the kids received their green Hajógyári camp T-shirts!
Before lunch we even had the prize giving ceremony, where all the children got a certification about successfully manage the sailing camp, a floating key holder and a little catamaran model. Then lunch came: goulash soup and potato pasta with sauerkraut. To finish the camp stilish, we rode the motorboats back to Tihany!
Thank you for all the kids and teachers for staying here, hope to see you next year!
Photo: Renáta Liszi