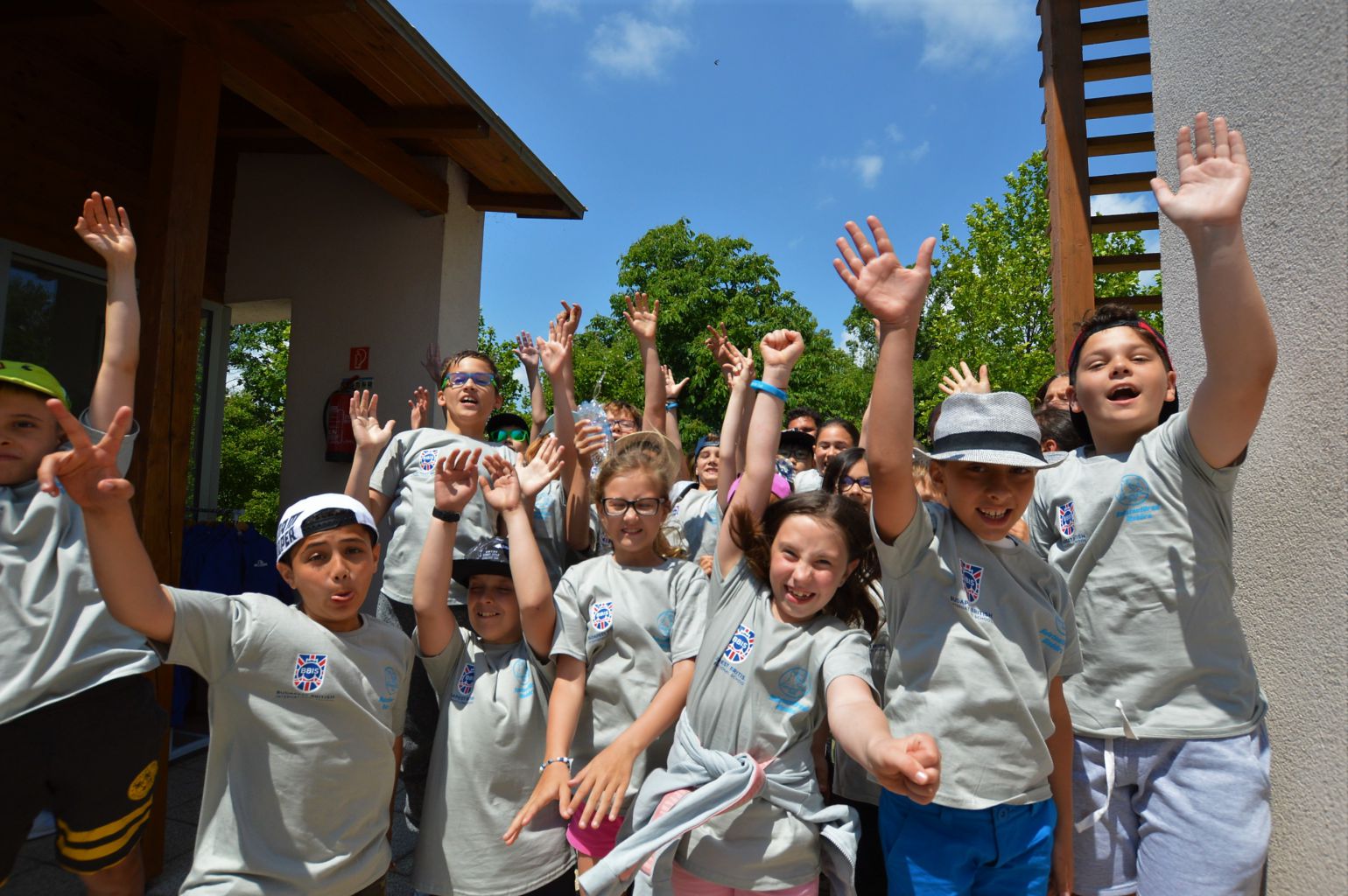 On the fourth day the Balaton showed us its sunny face again. Our kids were still excited when they arrived to the marina. We had a small briefing in the morning and after that we set up the boats for sailing and we went on the water as fast as we could. The wind came from a different direction, this time from the west. We decided today that only 3 kids should sail one catamarans at one time. Gabo, Attila, Miki and Marci were our coaches today. The wind wasn't too strong but enough for the kids to enjoy faster rides in these small boats. They really enjoyed every moments. We finished sailing just before midday.
After this session we had to run to the restaurant, because everyone was hungry. Today we had clear-soup and fish sticks with potato in mayo. Every plate was empty in seconds.
After lunch we had to evaluate the week and we decided to every kid deserve the certificate of taking part in the sailing camp. We sad goodbye to everyone. Hopefully we are going to each other soon.